I think we can all agree that reading slumps are the worst. You have all these books that you are so excited to read, but you just can't seem to pick them up. This weeks Top 5 Wednesday post is all about the books that will help you get out of that reading slump. I find that angsty romances (paranormal or contemporary) are the best for me personally. But, anything that you can devour quickly can be great. So here are my recommendations for 5 books (or series) to pick up the next time you're feeling slumpy.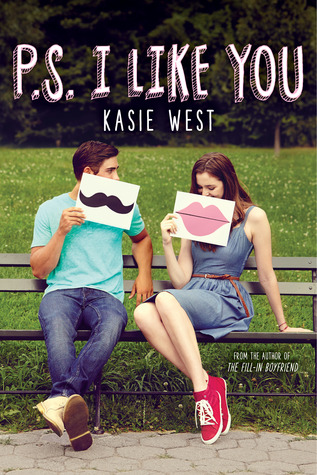 1. Anything by Kasie West
My personal favorite Kasie West novel is P.S. I Like You, but any of her contemporaries would be great. They have really cute romances, and they can be easily read in one sitting.
P.S. I Like You follows the story of Lily who doodles the lyrics to one of her favorites songs on her desk in chemistry class. When she comes in the next day, someone has added the next few lines of the song. Soon Lily and her pen pal are exchanging letters every day. As Lily juggles school, her family, and her own musical aspirations, she attempts to solve they mystery of the letter writer she has started to fall for.
"Oh, also, if Mr. Ortega catches me writing you this letter, I am committed to shoving it in my mouth and swallowing. I hope I can count on the same commitment from you."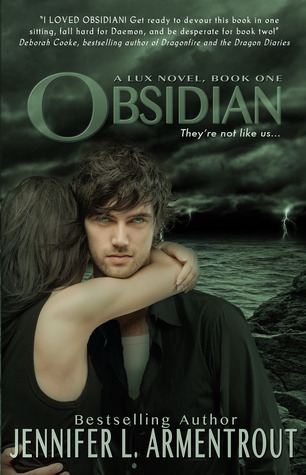 2. The Lux Series by Jennifer L. Armentrout
I was in the middle of a month-long reading slump when I decided to give this series a try – and I completely devoured it. Like, read all 5 books in 6 days kinda devoured. There is so much angst in these books – and I couldn't get enough.
Obsidian (Lux #1) starts when Katy and her mom move to West Virginia for a fresh start. She becomes quick friends with her new neighbor Dee, but her Dee's brother Daemon is another story. He's rude, snarky, and of course, incredibly hot. Katy slowly realizes that there is more to her next door neighbors than meets the eye. I loved Katy as a character (she's even got her own book blog!), and the witty banter and sarcastic one-liners make this story so much fun to read.
"Beautiful face. Beautiful body. Horrible attitude. It was the holy trinity of hot boys."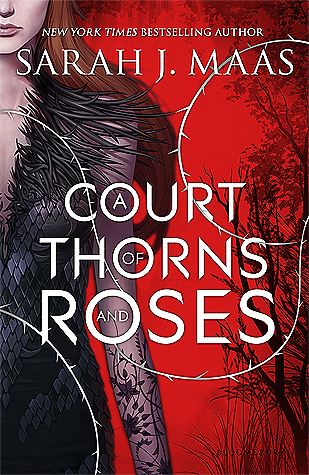 3. A Court of Thorns and Roses series by Sarah J Maas
A Court of Thorns and Roses is definitely not a book without its problems, but I absolutely flew through it. And, the 2nd book? It is amazing.
A loose retelling of Beauty and the Beast, our story starts when Feyre kills a wolf in the woods, and someone shows up demanding retribution. Taken across the wall to a land with magic and Fae, Feyre discovers that her capture is not a beast-like creature, but rather Tamlin, High Lord of the Summer Court. As her feelings for Tamlin begin to change, she becomes entangled in a conflict bigger than she could have imagined.
"Be glad of your human heart, Feyre. Pity those who don't feel anything at all."
4. Any books by Rick Riordan
This is the only middle-grade selection on this list. But, if you enjoy witty characters or mythology this could be the perfect thing for you. Rick Riordan has about a billion books out. I haven't read all of them yet, but I do love his Percy Jackson series.
The Lightning Thief follows our protagonist Percy. After his pre-algebra teacher transforms into a monster and tries to kill him, his mother decides its time to go to the only place he can be safe: Camp Half Blood, a summer camp for demigods. There he learns that his father was not a mortal like his mother, but rather Poseidon, God of the Sea. Eventually Percy sets out on a cross-country adventure with a satyr and the daughter of Athena hoping to prevent all out war between the gods.
"My name is Percy Jackson.
I'm twelve years old. Until a few months ago, I was a boarding student at Yancy Academy, a private school for troubled kids in upstate New York.
Am I a troubled kid?
Yeah. You could say that."
5. The Wrath & The Dawn duology by Renee Adieh
I had heard pretty mixed things about this duology before I picked it up – but I ended up loving it. I was so engrossed in this series that I ordered the second book before I hit page 100.
The Wrath & The Dawn, inspired by A Thousand and One Nights, follows the story of Shahrzad who vows to seek revenge on Khalid, the Caliph of Khorasan. Khalid has been taking a new bride each night only for her die by the morning. After her best friend is killed, Shahrzad volunteers to be his next wife. Night after night Shahrzad tells stories to keep Khalid from killing her, but as she gets to know him she realizes that he's nothing like she was expecting. Shahrzad becomes determined to uncover the secrets all around her and reconcile her feelings for Khalid with what she set out to do.
"She was a dangerous, dangerous girl. A plague. A Mountain of Adamant who tore the iron from ships, sinking them to their watery graves without a second thought. With a mere smile and a wrinkle of her nose."
What are some of your favorite slump-breaking books? Have you read any of these?
**Top 5 Wednesday was created by Lainey from gingerreadslainey on Youtube and is now hosted by Sam from Thoughts on Tomes. There is Goodreads group open to anyone who wants to join in on #T5W fun.